Hon.
Shannon
Martin
MLA for McPhillips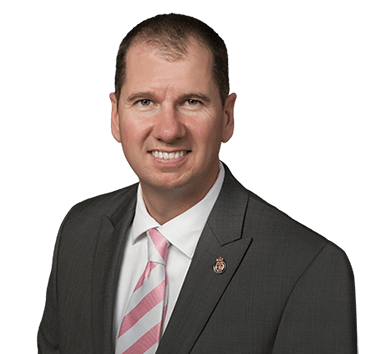 By signing up you consent to receive electronic messages from Manitoba PC Caucus
About
Shannon Martin was first elected in a by-election on January 28, 2014 as the Member of the Legislative Assembly of Manitoba for the Morris Constituency. He served as the Conservation Critic for the Official Opposition. Shannon was re-elected April 19, 2016 and was appointed to the Planning and Priorities Committee of Cabinet.Prior to becoming the MLA for Morris, he was Executive Director at Reaching E-Quality Employment Services, a not-for-profit that helps persons with physical disabilities or health conditions find and maintain employment.

Shannon Martin was first elected as the MLA for Morris in a by-election in January 2014 and was re-elected on April 19, 2016. In addition to his duties as an MLA, Shannon also serves as the co-chair of Manitoba's Red Tape Reduction Task Force.
Prior to his election, Shannon was the Executive Director of Reaching E-Quality Employment Services, a non-profit agency that helps persons with physical disabilities or other health challenges find meaningful employment.
Shannon has also worked as the Director of Provincial Affairs for the Canadian Federation of Independent Business, an organization dedicated to advocating for the small and medium sized businesses that are the backbone of our economy. An outspoken critic of the former NDP government, Shannon has written dozens of opinion columns in the Winnipeg Free Press on topics such as Manitoba's job-killing payroll tax and the debt and deficit policies that stifled the economic potential of our province.
Shannon grew up in rural Manitoba and resides in La Salle with his three children. He is an avid runner, and enjoys coaching youth soccer in his spare time. Eager to improve the quality of life for the community, Shannon also volunteers as a Director with the La Salle Community Centre.
Shannon is dedicated to replacing the fiscal mess and failing social services left by the previous government with a better future for all Manitoba families.