Hon.
Shannon
Martin
MLA for McPhillips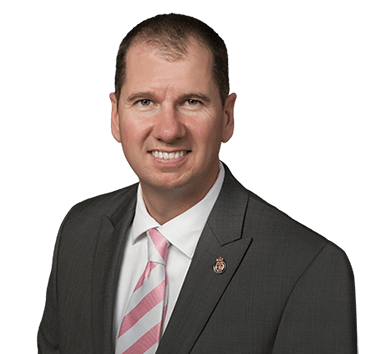 By signing up you consent to receive electronic messages from Manitoba PC Caucus
Community shines through adversity
Editorial by MLA Shannon Martin, MLA for Morris
Headingley Headliner, September 2016
It wasn't a particularly good start for the students and staff members at JA Cuddy School in Sanford, Manitoba.
Mere days before the new school year was supposed to start for these K-8 students, JA Cuddy, which had been undergoing extensive roof repairs, caught fire. The good news is that the approximately 100 daycare children, staff and teachers were evacuated without incident and the Macdonald Fire Fighters were able to control and extinguish the blaze. The bad news is that JA Cuddy suffered in excess of $2 million damages and an entire school community suddenly found themselves without a school.
To suggest this situation was a source of stress would be an understatement. For parents, they suddenly found themselves scrambling for childcare. For Principal Scott Thompson and all the teachers, the work in preparing for classes and getting back into routine had been lost. For students, the excitement and nervousness that accompanies the start of a school year multiplied.
It is often said that the true test of any community is the adversity it faces. In this case Sanford and indeed the surrounding communities showed their true colours…caring, compassion and perseverance.
Everyone from the Minister of Education's department, school division and neighbouring schools, tradespeople and complete strangers came together to make sure that any delays were minimized. As you read this all students at JA Cuddy have been attending school for over a week. Grade 7 & 8 students were almost immediately able to find existing space at Sanford Collegiate, while grades 1& 2 students found space in another location within Sanford. Grades 3 – 6 and kindergarten students had to wait until the installation of several portable classrooms was completed, delaying their start by a little over one week.
While the physical spaces for the children was quickly taken care of, far more than just classrooms were lost. Reading books, arts supplies, and learning tools were destroyed due to smoke and water damage. But once again the giving spirit of Manitobans shone through. Social media messages put out the call and it was answered in full. Even Winnipeg radio station Virgin 103.1 set up an all-day drop off in front of their Pembina Avenue studio encouraging people to drop off gently-used books. I can tell you firsthand from dropping off books at the station at the end of my workday that a great many people raided their bookshelves to give back the gift of reading.
While it may be upwards of two months before JA Cuddy School is again available to some students, this call to action is another reminder of why Manitobans are known nationwide for their generosity.