Hon.
Shannon
Martin
MLA for McPhillips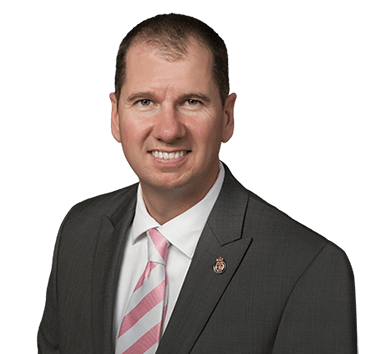 By signing up you consent to receive electronic messages from Manitoba PC Caucus
Never a dull day for an MLA
Editorial by Shannon Martin, MLA for Morris
Headingley Headliner & Carillon, August 2016
Being an elected official is an odd job for sure, probably one of the oddest. I'm not suggesting that elected officials are odd, although I'm sure several of us are, but it is without a doubt one of the most challenging and rewarding jobs one will have.
As a Member of the Legislative Assembly, regardless of political leanings, you wear several hats. While the Legislature sits, most recently from May to July, you are dealing almost exclusively with government business. Every day you participate in Question Period, debate legislation and sit on a variety of committees. Outside of the Legislature you meet with constituents to represent their needs and help guide them through what can be, at times, a formidable bureaucracy.
The requests from and interactions with constituents is easily the most enjoyable and interesting part of the job. Requests can range from a young woman in Niverville looking for Manitoba pins to trade when she competes at a national sporting event, or a concerned flood victim from St. Francois Xavier who is struggling to find compensation.
To say that no day is the same is an understatement. Nowhere else would you be travelling out to Miami, Manitoba to learn firsthand about the Deerwood dam sites along the South Tobacco Creek Sub-watershed and how that may fit into a larger flood control strategy. The next day you might find yourself in Niverville joined by the local Member of Parliament and hundreds of constituents enjoying a community BBQ.
Like many of you can attest, smartphones have become both a blessing and a curse of our jobs. Years ago you were largely inaccessible when you drove along the back gravel roads from town to town, which allowed yourself a bit of time to regroup. Today emails and calls constantly flow to the point where my kids will often say "daddy's working" if I am on my phone during a baseball practice.
One of the best parts about the job is learning more about your communities, the people in them and the activities offered. Of course having young kids helps ensure you get to participate as well. Just a few weeks ago I took my son and friends to Thunder Rapids Amusement Park in Headingley for go-karting, mini-golf and batting cages. Good berry picking can be found right across the constituency of Morris. And as Manitobans, we are all blessed to have the opportunity to enjoy so many annual festivals and parades. The Niverville Olde Tyme Country Fair and Manitoba Stampede and Exhibition are just two of many family favourites.
So as you and your family enjoy the waning days of summer, whether it is camping at one of our provincial parks, visiting local attractions or simply enjoying time together I hope to run into you.